BEST PRICE ON TIRES
& WHEELS Guaranteed
We know tires & wheels better than anybody, and we offer the best brands in the business. We only recommend tires & wheels that will improve your vehicle's safety, reliability, or appearance. Whether you drive an EV, SUV, or Truck, we have the right tires & wheels for you.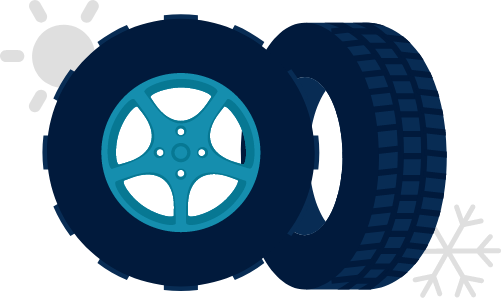 At SwitchTire, we care about your vehicle's performance and safety and we believe this starts with your vehicle's foundation – its tires.
Whether you're looking for new tires for your Car, Truck, SUV or EV we have the best selection of tires from top manufacturers to suit your needs and budget. Our tire specialists will work with you to find the right tires for your vehicle and driving experience at the best price. Visit SwitchTire today to find the best tires for your vehicle!
SwitchTire offers a wide range of high-quality wheels to enhance the look and performance of your vehicle.
Our knowledgeable staff will work with you to find the perfect set of wheels for your tire's optimal performance and safety. Our certified technicians use the latest state-of-the-art equipment to install your wheels and tires so you can be confident in their installation when you're on the road!
At SwitchTire, we will work with you to find the right tires that are best for your vehicle at a competitive price. Talk to one of SwitchTire's specialists to learn more about our quality tire brand selection.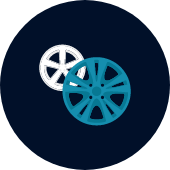 Our wheel sales services include a wide selection of high-quality, durable wheels for all types of vehicles including custom options for those looking for a unique look
At SwitchTire, we offer comprehensive tire services for your vehicle. Our services include tire sales, wheel sales, seasonal tire switches, flat tire repairs, and rotations and balancing.
FOCUS ON
QUALITY SERVICE
YOU CAN TRUST
AT AN
AFFORDABLE PRICE
Revolutionizing tire service with cutting-edge technology, our team of professionals will keep you on the road using high-tech equipment that makes us better than anyone in town. Our installation gear will never scratch your wheels and the balancing kit is designed for longer-lasting balance and better-looking wheels.
Fast and easy. Started doing tire changes here last year, really beats having to book an appointment. Spent about 15 minutes in line and 15 minutes in the waiting room.
Had my tires switched over. In and out so fast 😁
The tire change was very quick. It was extremely busy because of the forecast of snow today so I was glad to get it done…
The people who work there are always friendly and efficient and take pride in what they do.